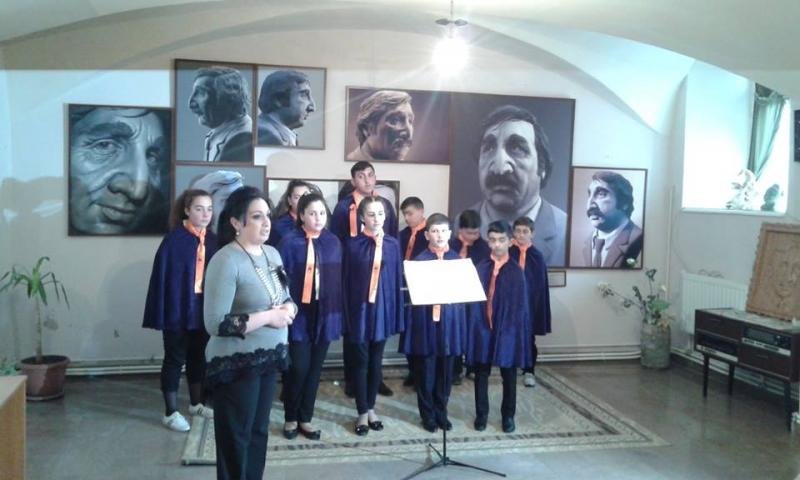 On April 16 , singing art group students of ''Endanik''Youth Creative Center of the Ministry of Education Science and Sport of  RA participated in an event organized in Mher Mkrtchyan's Museum in Gyumri which was dedicated to the 150th  of Hovhannes Toumanyan and the great Komitas.
The opening ceremony of the event was held by four voices choir of  St. Astvatsatsin church of Gyumri conducted by S.Vardanyan , performing  Komitas' sacred song  ''Ter Voghormya''.After which singing art group students of the center joined four voices choir by singing Zareh Arq.Aznavorean's  ''Ter Voghormya'' song. During the event the students of the center /conducter A. Tanashean/ one by one presented Komitas'   ''Lusnak anush'', ''Gutany hats em berum'', "Yar jan ari'', ''Hov areq'', ''Alagyaz'', ''Khnki tsar'', ''Garun a '' and ''Qaghhan'' songs.
At the end of the event Honored Culture Worker of RA H. Kirakosyan gave a speech who highly appreciated the students' performance.