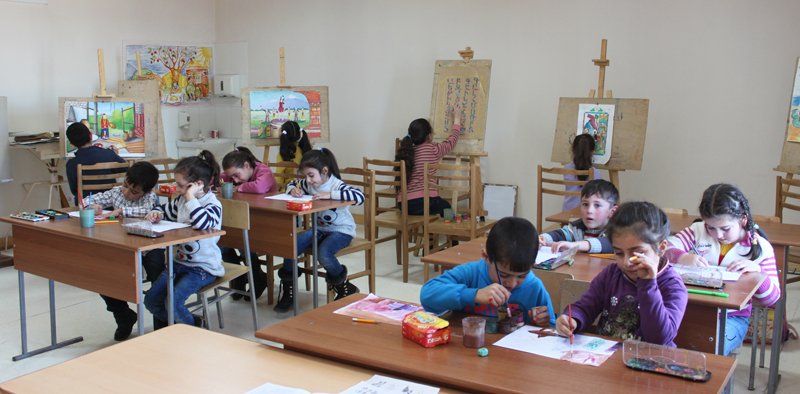 The program is for teenagers aged 5-18 years old    
Training course duration -1 year  
Number of learners in the group – 9-15 pupils 
Training course form - group and individual   
Duration of the course - a lesson lasts 45 minutes, 6-8 classes per week      
Learning process is carried out by combining both theory and practice.  
There are all the necessary conditions for the organization of the learning process in the classroom; easels, sculptures, landscapes and other necessary tools for painting.
Miniature group pupils get acquainted with miniature art, drawing construction, chromatic technique and the used material. They learn to draw with the material and make the copies of   miniature outstanding masters correctly.  
They get acquainted with Armenian religious values, manuscript Bibles, the variation of geometric, vegetal, animal trimmings, as well as with Armenian and foreign outstanding art masters and with their masterpieces.  
 Training course results
•
Abilities of copying miniatures fluently and to create works in miniature style.    
•
Skills of keeping the harmony of colors. 
•
Purposeful and effective organization of everyday life.