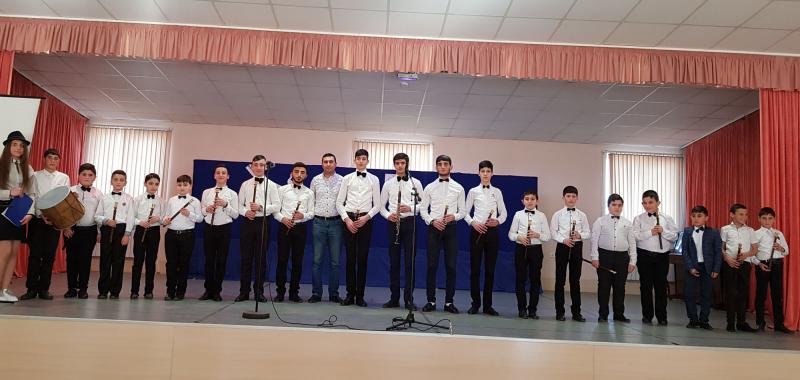 On March 27, an event entitled "The Master of Duduk" dedicated to the Honorary Title of People's Artist of the RA, famous duduk player and songwriter Vache Hovsepyan took place in "Endanik" Youth Creative Center by the participation of center's duduk group children. The audience greatly enjoyed the melodies of Armenian traditional instrument.  
The event aimed to introduce Vache Hovsepyan's art to the pupils, to evaluate duduk as an Armenian cultural treasure and to promote the development of teenagers' creative abilities.            
The playlist of the memorial day dedicated to the Great Master was quite extensive. It included Vache Hovsepyan's Armenian folk and bard melodies as well as the compositions of Bard Sheram, Komitas and Sayat-Nova.  
 Each music performed by the pupils of duduk group was very impressive and sounded powerfully.    
During the event an interesting information about Vache Hovsepyan's creative life was presented.     
The musical performances of the pupils were warmly accepted and applauded by the audience.