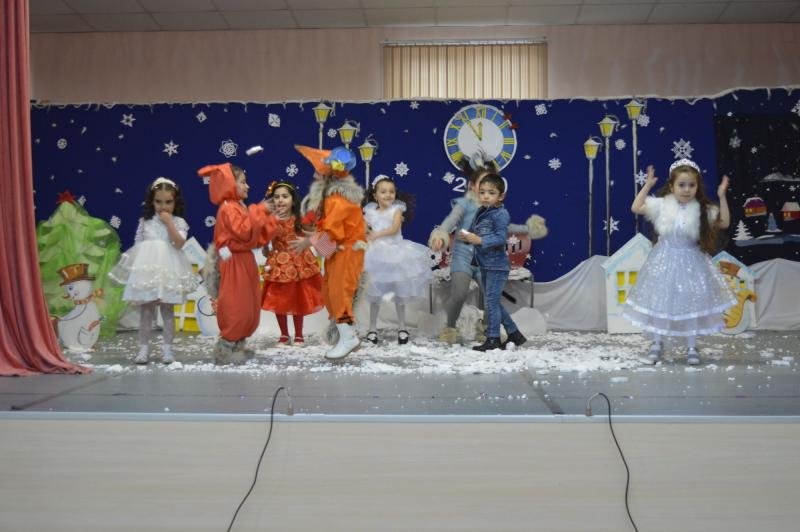 From December 24 to 26, New Year and Christmas events were held in "Endanik" Youth Creative Center.   
Festive atmosphere and New Year mood united the students of the center, the kids of other educational institutions, the parents and the teachers.     
The events started with the fairy-tale performance. The participants found themselves in a fairy world where the dreams of children were coming truth. Different characters of the fairy tale showed how it is possible to change a stubborn girl into a kind, tolerant and loving princess.
The pupils of the center presented to the audience unforgettable moments.  
The festive atmosphere continued to dominate in the center. Center's children aged 5 to 9 have prepared "New Year's Miracle" event. By embodying forest animals' characters, the pupils presented the confrontation between evil and good, as well as the importance of forgiveness and kindness. And the entrance of Santa Claus and her granddaughter made the fairy a reality by endowing joy, smiles and happiness to everyone.  
The series of the events ended with a masquerade, by the participation center's 14-18 year-old youth. The students presented dance performances, thematic songs, entertaining games and competitions. 
May 2019 be full of miracles and expectations ... Merry Christmas and Happy New Year!