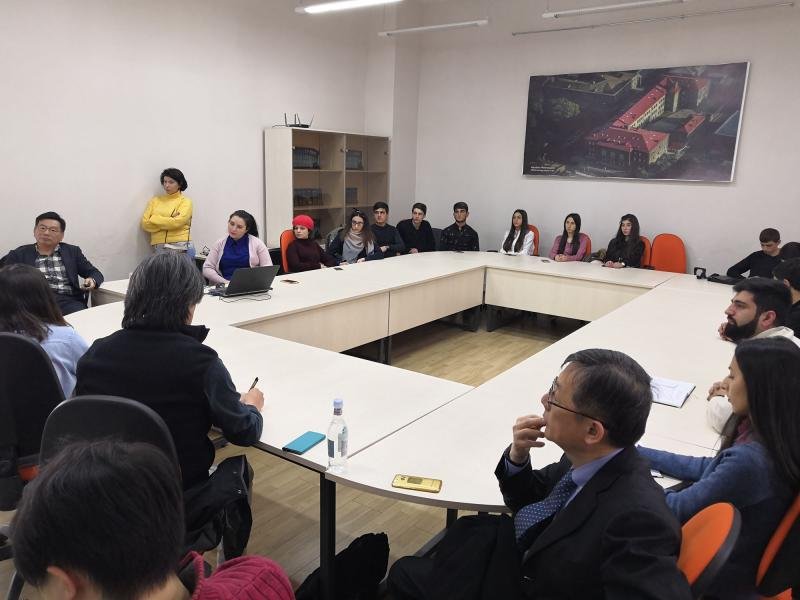 The pupils of "Web Programming" group of "Endanik" Youth Creative Center accompanied by the group leader Artashes Grigoryan made a cognitive visit to Gyumri Technology Center.  
 The visit aimed to guide the students in professional orientation, to get acquainted with the programs taught at technology center, as well as to be aware of the demand in the labor market and of the professional success of the graduates.           
The students also met Mr. C. Hweng, who presented "How to Develop a Strategic Thinking" based on the examples of developing IT countries. The students asked questions to the specialist.      
 The visit was educational and purposeful. The students were impressed and excited.