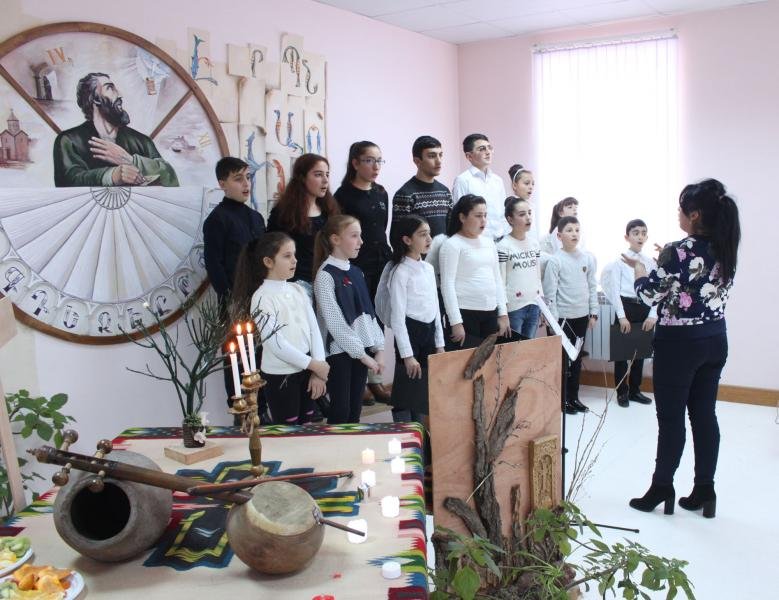 On December 21, took place a memorable event entitled "Mourning fire"dedicated to the 30th anniversary of Spitak disastrous earthquake with the participation of singing art group students.   
The directorate of "Endanik" center, teachers and parents were present at the event.
The event began with the performance of Mozart's famous "La Crimosa", to the accompaniment of   violoncello and piano: the musicians have been invited.      
During the event were performed Komitas' "Garun a", Albinoni's "Adagio", Aznavoryan's "Lord of Mercy" and Yekmalyan's compositions. 
The Commemorative Day was summed up by the speech of ''Endanik'' center's director  A. Minasyan.